Announcements & News
WELCOME TO OUR NEW WEBSITE!
The Maumelle Parks and Recreation Department is excited to announce that we have partnered with recdesk as our new registration software provider! We are now offering online registration for programs and memberships! First, please create an account for you and your family in order to expedite registration for memberships, programs, and events! Simply click the LOG IN link above to create your account! For step by step instructions, click the help link. You may create an account, register, and pay in person at the Jess Odom Community Center, as well! Please note- ALL online or in-house credit/debit card transactions will incur a 3% non-refundable convenience fee.
PICKLEBALL! Begins 1/12/2021 - Monday, January 11, 2021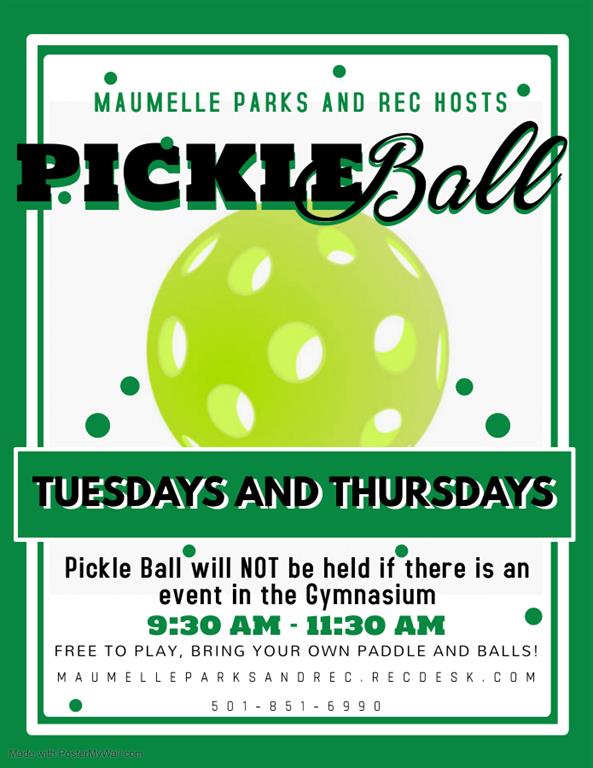 2021 SPRING AFTER SCHOOL TENNIS - Monday, February 8, 2021
Registration for Spring After School Tennis has begun!
CLICK HERE
for ALL registration forms - For in-person registration
All card transactions incur a 3% non-refundable convenience fee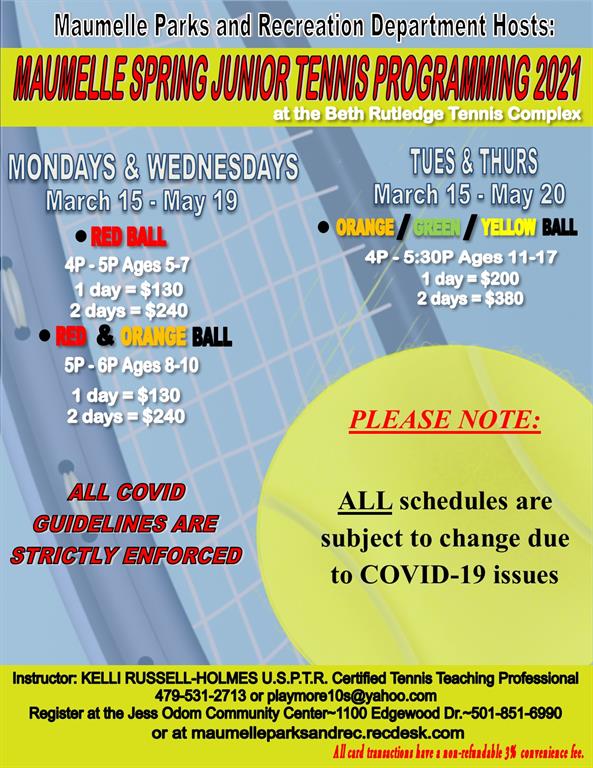 ADULT SOFTBALL REGISTRATION - Monday, February 22, 2021
ADULT SOFTBALL REGISTRATION HAS STARTED!
See below links and flyer for additional information
SOFTBALL ROSTER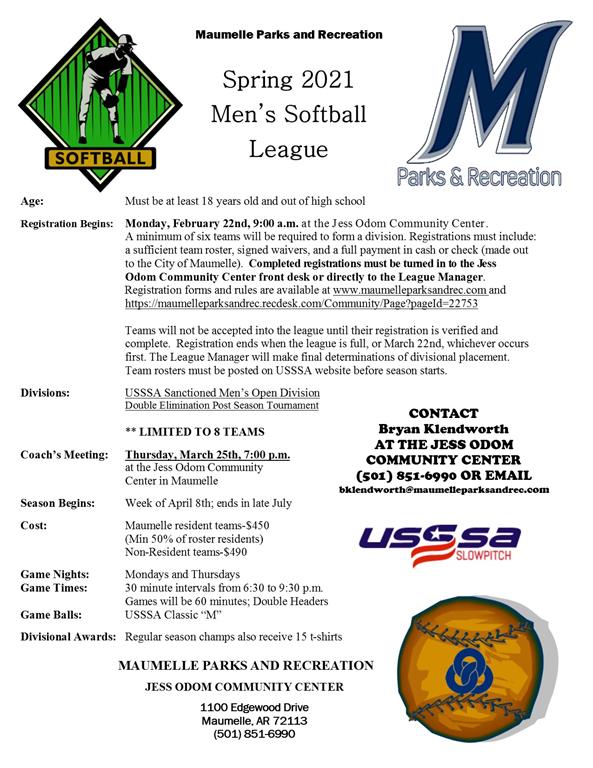 ADULT BASKETBALL REGISTRATION - Tuesday, January 26, 2021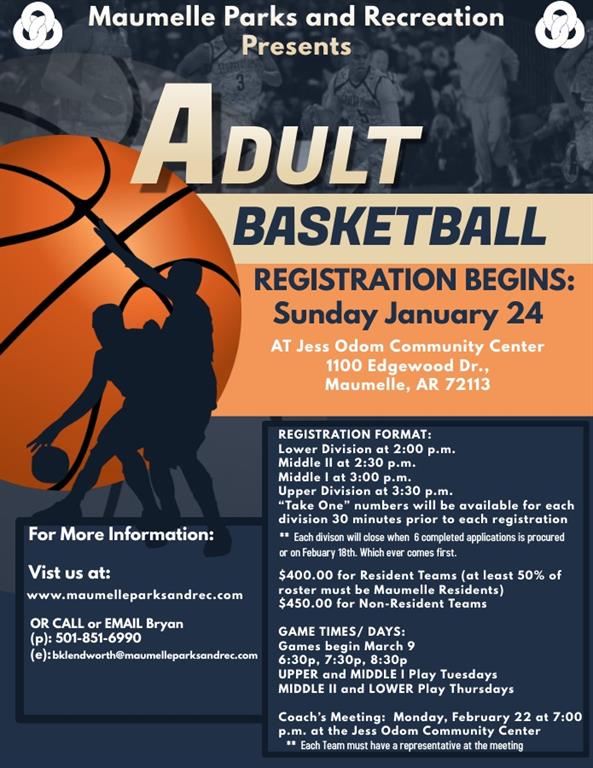 MAUMELLE YOUTH COUNCIL 2020-2021 - Monday, August 3, 2020
Registration for 2020-2021 Maumelle Youth Council is now open! You must be in 10th, 11th, or 12th Grade!