Announcements & News
Water Aerobics Announcement - READ CAREFULLY - Wednesday, May 27, 2020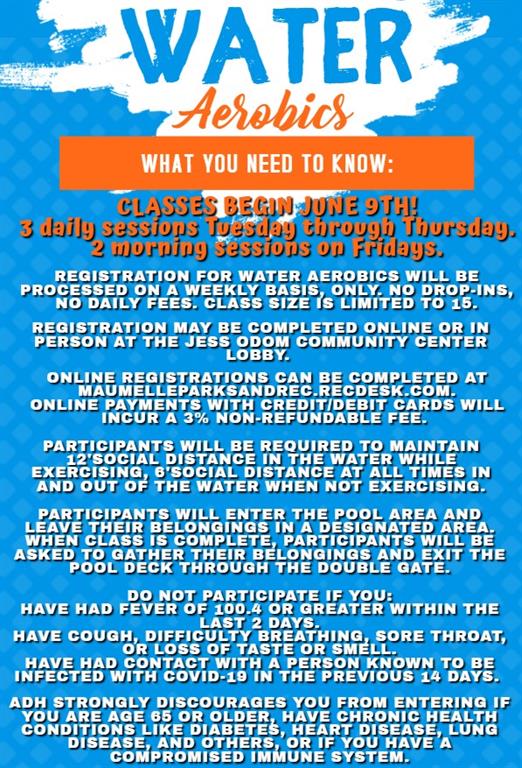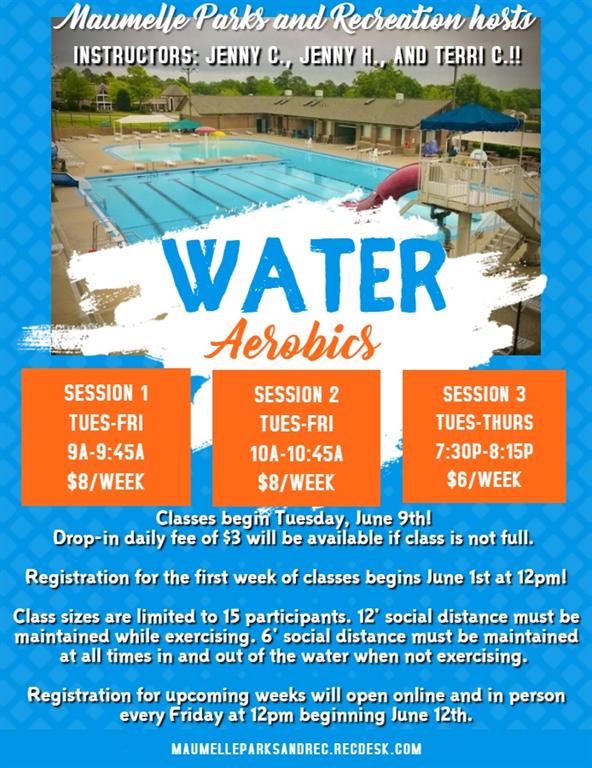 NEED TO KNOW INFO!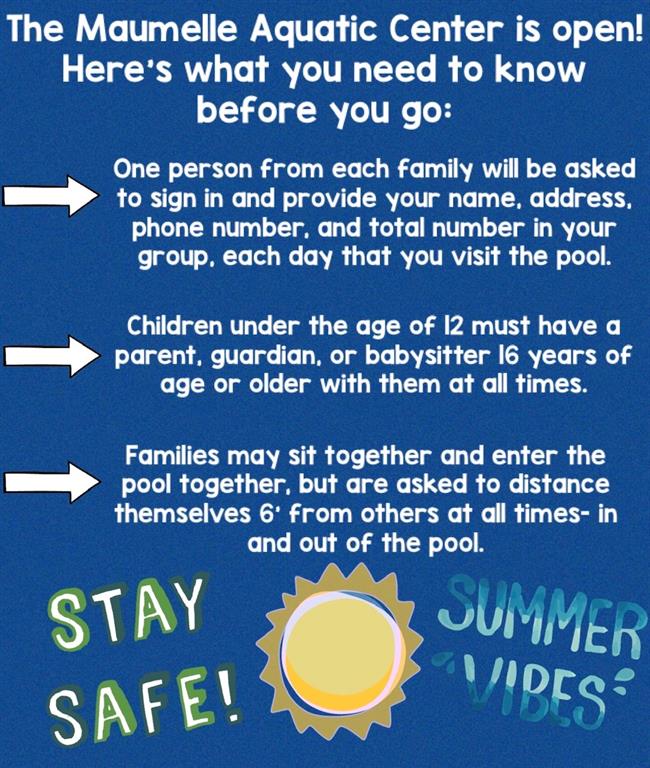 WELCOME TO OUR NEW WEBSITE!
The Maumelle Parks and Recreation Department is excited to announce that we have partnered with recdesk as our new registration software provider! We are now offering online registration for programs and memberships! First, please create an account for you and your family in order to expedite registration for memberships, programs, and events! Simply click the LOG IN link above to create your account! For step by step instructions, click the help link. You may create an account, register, and pay in person at the Jess Odom Community Center, as well! Please note- ALL online or in-house credit/debit card transactions will incur a 3% non-refundable convenience fee.
AS OF MAY 5TH, 2020 - The JOCC will reopen with regular business hours
ANNUAL 4TH FEST & PARADE! - Tuesday, March 31, 2020
Please contact Bryan Klendworth for more information at 501-851-6990 M-F 8AM-1PM and 1PM-5PM or email him at bklendworth@MaumelleParksandRec.com
Jenny Hanley's Small Group Training - Friday, February 28, 2020
We're excited to host Jenny Hanley's Group Training in March!! You can register today at the Jess Odom Community Center or online at maumelleparksandrec.recdesk.com under memberships! We accept Cash, Check, and Card**.
Small group training consists of one instructor working with a group of 2-5 people. This will allow people to establish relationships with those in the group, hopefully motivating them to become regular participants while providing support and encouragement. Jenny will be able to build a connection with each individual while also giving attention to each participant's safety, form, and alignment. The length of the class depends on the customized workout for each week. The sessions may be as quick as 30 min or as long as 55 min. Classes will be structured around the use of the fitness room, track, and weight room.
For more information, please call 501-851-6990!
**Please note that all card transactions have a non-refundable 3% convenience fee
Please note that this is the Fitness Schedule for March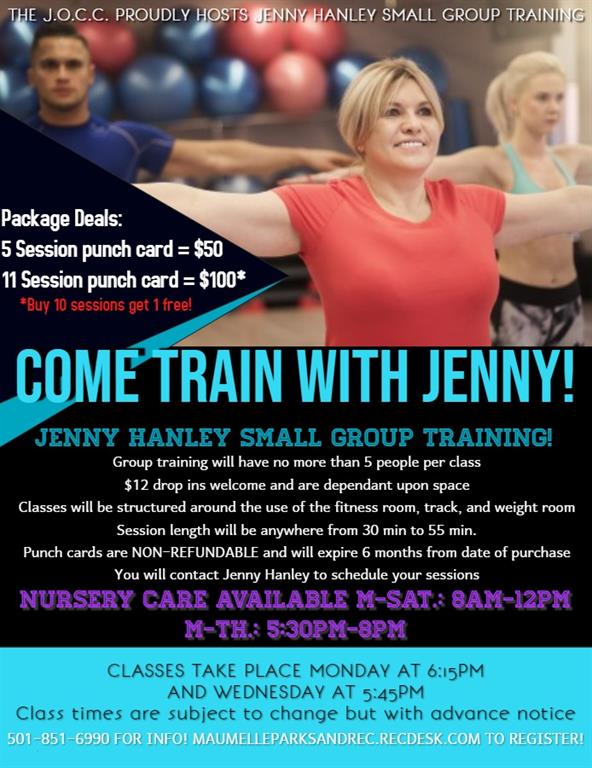 Spring After School Tennis with Coach Kelli! - Friday, February 14, 2020
Due to COVID-19, Spring After School Tennis is postponed but will be extended past the listed end date. We will update all currently registered and post here the new dates as soon as we know more.
CO-ED After School Tennis
Beginner After School Tennis
Girls ONLY After School Tennis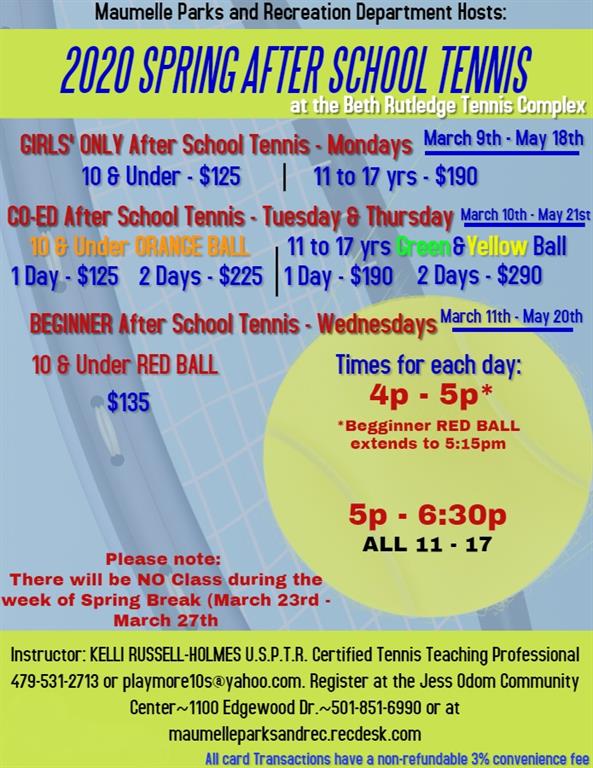 REGISTER ONLINE HERE
for CO-ED After School Tennis
or Visit the J.O.C.C. to register in person