Announcements & News
WELCOME TO OUR NEW WEBSITE!
The Maumelle Parks and Recreation Department is excited to announce that we have partnered with recdesk as our new registration software provider! We are now offering online registration for programs and memberships! First, please create an account for you and your family in order to expedite registration for memberships, programs, and events! Simply click the LOG IN link above to create your account! For step by step instructions, click the help link. You may create an account, register, and pay in person at the Jess Odom Community Center, as well! Please note- ALL online or in-house credit/debit card transactions will incur a 3% non-refundable convenience fee.
1st and 2nd GRADE BASKETBALL INFO!
1st and 2nd Grade Basketball Registration is CLOSED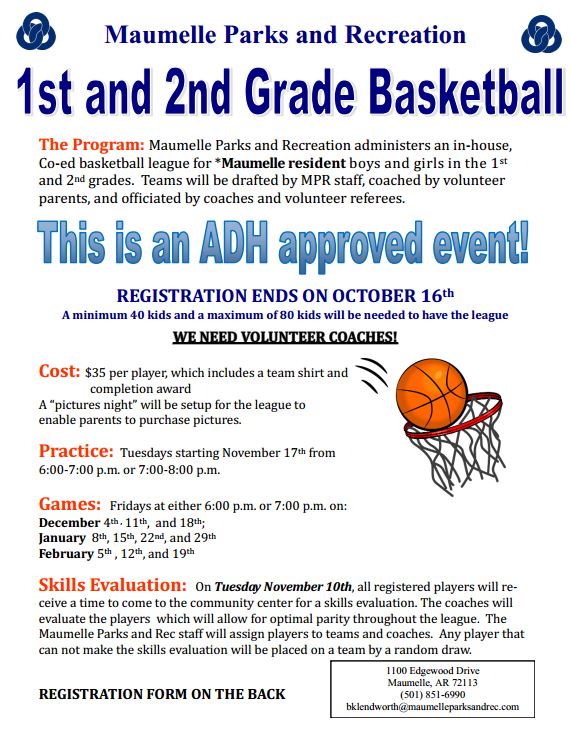 MAUMELLE YOUTH COUNCIL 2020-2021 - Monday, August 3, 2020
Registration for 2020-2021 Maumelle Youth Council is now open! You must be in 10th, 11th, or 12th Grade!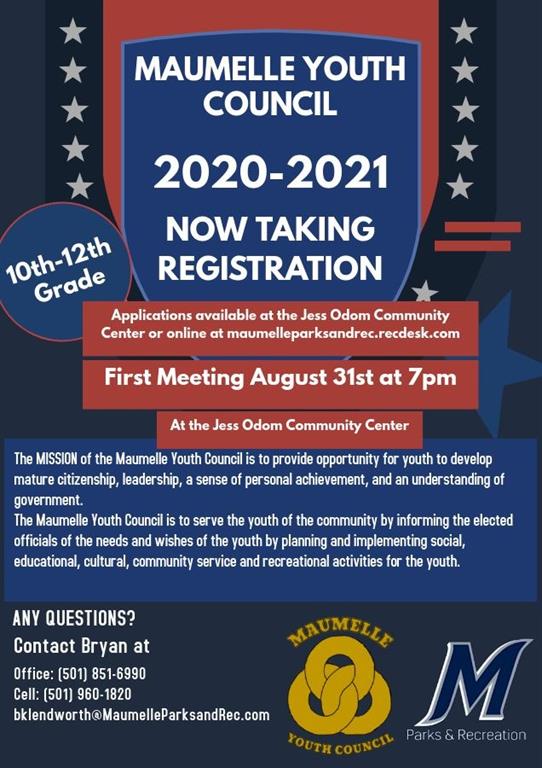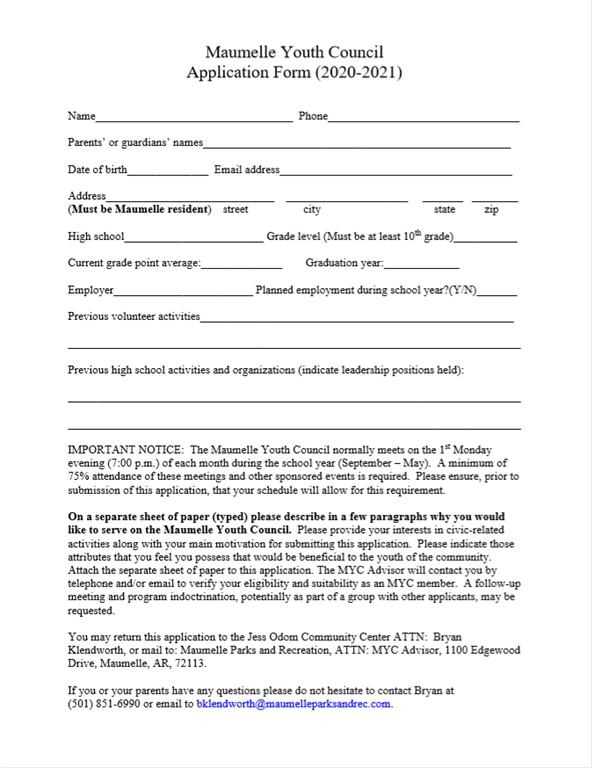 LOWER LOBBY/PARKING LOT ANNOUNCEMENT - Monday, August 24, 2020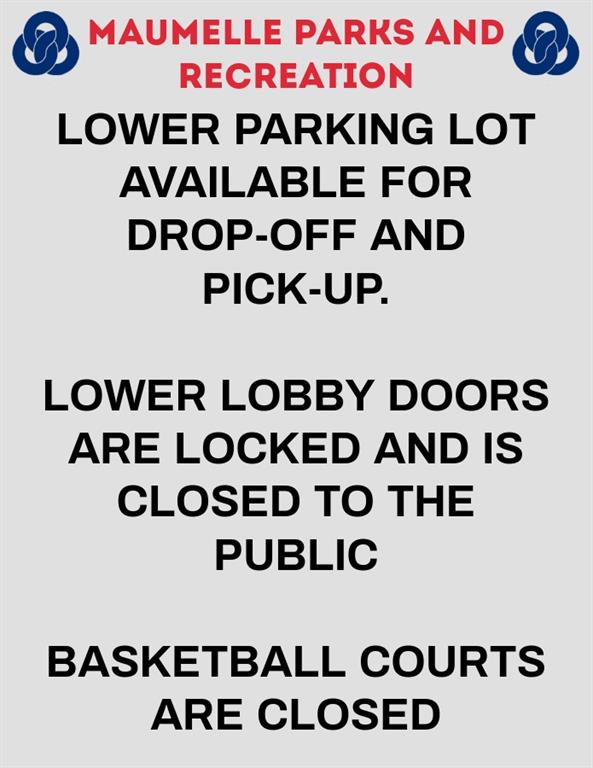 AS OF MAY 5TH, 2020 - The JOCC will reopen with regular business hours